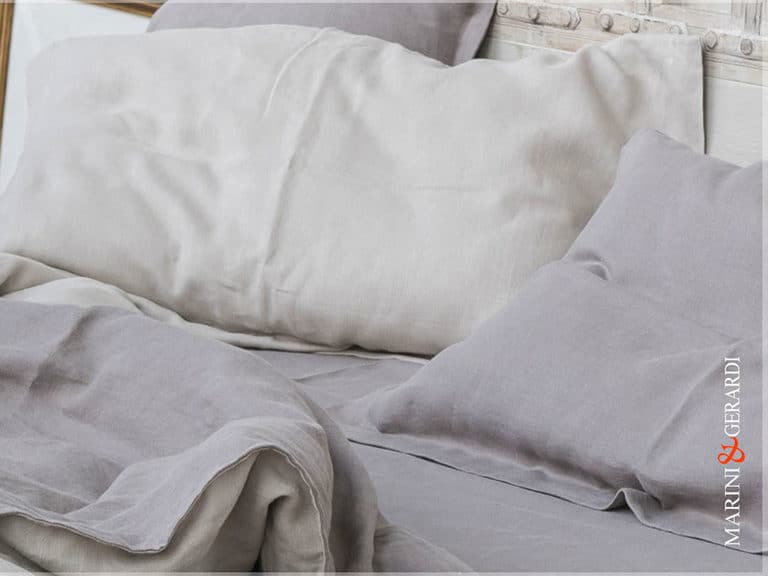 Handmade Linen Duvet Cover "The Duchess"
357,00€ incl. tax
Duvet cover Double face with buttons closure and with n. 6 color contrast inserts. Terra Umbra double-sided base with inserts, in Tortora solid color on the back. Colors can be combined: double-sided or plain, one side with inserts.
High Quality Collection
''The Duchess'' - Handmade Linen Duvet Cover
The best duvet covers. "EXCELLENT" double face duvet cover by Marini & Gerardi made in Italy. The Duchess was created in a versatile fabric with a wonderful texture, which dresses the bed throughout the year. Pure Linen can be used both in the colder seasons and in the autumn or spring seasons. Our Marini & Gerardi linen duvet covers are the ideal accessory to give your bed freshness, aesthetics and practicality, shine, ease of care, stability, strength. The very quality of this linen will enhance the softness of your duvet.