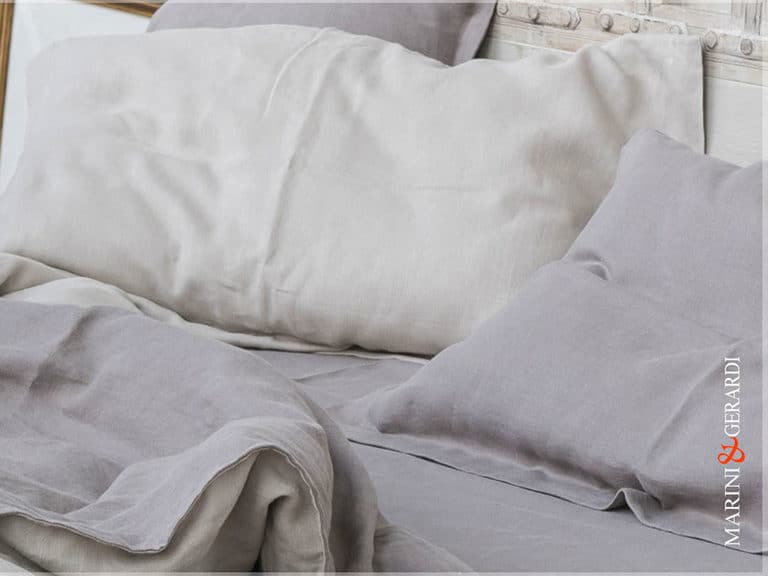 Linen Pillowcases "The Duchess"
49,50€ incl. tax
Linen Pillowcase handmade from 100% Italian soft touch linen are a core product of Marini & Gerardi's bed linen collection. Available in a thre colours Blackened Pearl Turtledove e White, layer up linen pillowcases tonally or contrast punchy brights for bedscaping at its most creative.
High Quality Collection
''DUCHESS''- Hight quality Linen Pillowcase
Marini & Gerardi bed pillows are the ideal accessory to give your bed freshness, aesthetics and practicality, shine, ease of care. The Pure Linen we used to make these pillowcases can be used both in the colder seasons and in the autumn or spring seasons.